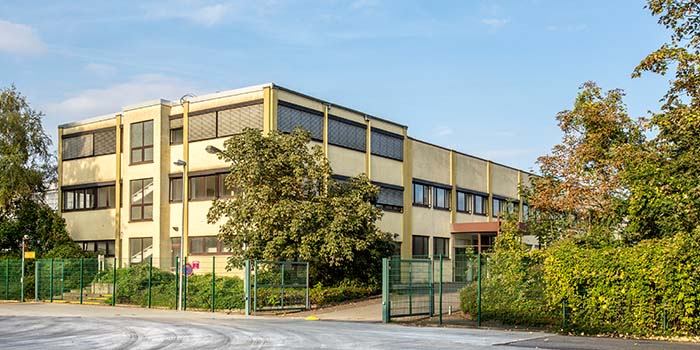 Lampertheim
Lampertheim manufacturing unit operates the following facilities:
Cold processing

7 rolling/drawing mills for welded mesh
4 welding machines for electro-welded mesh
3 stretching machines for rolled reinforcing steel
2 straighteners
Products
Hot rolled concrete reinforcing bars
Hot rolled concrete reinforcing stretched coils
Welded mesh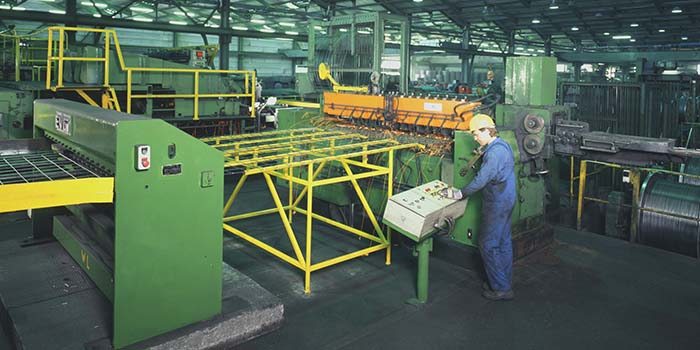 History
In 1926 the company "Edmund Ludwig Draht und Nagelfertigung" was established in Landau, within the Pfl alz region.
1959 The production of electro-welded mesh began and the denomination changed to "Drahtwerk Ludwig".
1967 After a two years construction, electro-welded mesh started being produced at Lampertheim. Production would take place both at Mannheim and Lampertheim facilities.
1980 USINOR bought out 25% of the Drahtwerk Ludwig (DWL) shares.
1993 Usinor Sacilor established the French group SAM, headquartered in Neuves Maisons.
DWL becomes an affiliate to the Société des Aciers d'Armature pour le Béton (SAM).
From that moment on the Lampertheim site would be supplied with the wire rod produced at the Neuves Maison and Montereau electrical steelmaking plants.
On September 1st 2000 the Italian Group RIVA takes over the SAM Group, included the DWL affililate.
2003 After acquiring the plant, the Riva Group undertakes some initial investments of significance, all aiming at up-to-dating production equipment.
2004 – The DIN EN ISO 9001:2000 quality standard certification was obtained.
2008/9 The building hosting the administrative staff was acquired along with some extra land as to expand the product storage area.
In 2013 the company "Betonstahl Lampertheim GmbH" was established and its occupational safety management system has been certified according to the OHSAS 18001:2007 standard.