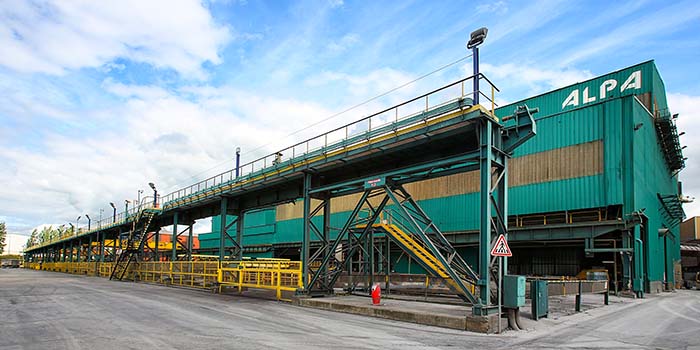 Gargenville
Gargenville, Alpa manufacturing unit operates the following facilities:
Scrap Facility
3000 HP scrap crusher with a productive capacity of 100 ton/h
Steelmaking
75 ton electric arc furnace in dog-house
Ladle furnace
Continuous Casting Machine (6 lines)
Dedusting plant
Closed circuit cooling water treatment system (direct and not-direct)
Rolling mill
100 ton/h re-heating furnace for billets
Welding machine for billets
Continuous rolling mill for bars with 18 stands
Cooling bed with 72 m length
Automatic system for bundling and weighing
Products
Billets from continuous casting
Hot rolled concrete reinforcing bars
Hot rolled smooth steel rebars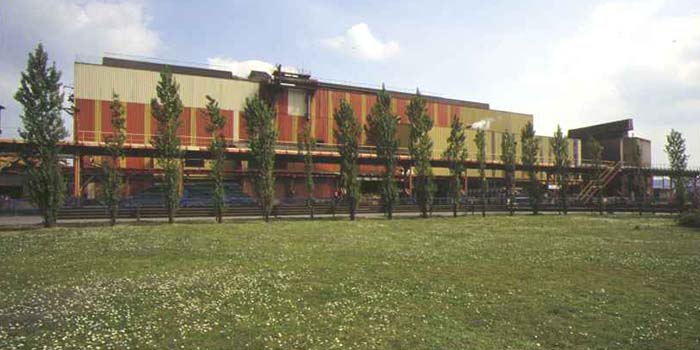 History
The company was set up in 1972 in the Paris region to produce reinforcing bars.
It has the typical layout of ali mini-milis: electric furnace; continuous casting machine for billets; rolling mill. The founding partners were Sovaco, the affiliate of Usinor-Sacilor (65%) and Otto-Lazar (35%).
The works was constructed between Aprii 1973 and June 1974, when the first cast was made. It covered an area of approximateiy 150,000 sq m in Limay-Porcheville (Yvelines), along the Paris-Le Havre motorway, in a developing industriai area on the Seine, where small ships and barges could be loaded.
The difficulties, however, were not overcome and in 1988 Usinor sold 51% to Riva.
In 1990 Riva acquired an even greater share, reaching 80%. The remaining 20% was retained by the Compagnie Française des Ferrailles. In 1978 the production of round bars for reinforced concrete had been 100,000 t. It has risen since then to more than 400,000 t a year.