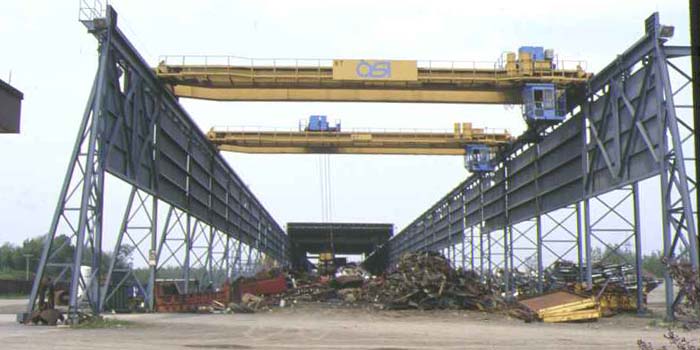 Montreal
ASI - Associated Steel Industreis - Montreal production unit operates the following equipment:
- 3000 HP scrap metal crusher with 50 tons per hour capacity
Cyclone and Venturi exhaust fan system with a water wash-down dedusting plant
Closed-loop water recovery system equipped with a 3 filters pump
Magnetic separation of both ferrous and non-ferrous metals by means of 2 electromagnets
Recovery of metals and separation from inert materials by Eddy current system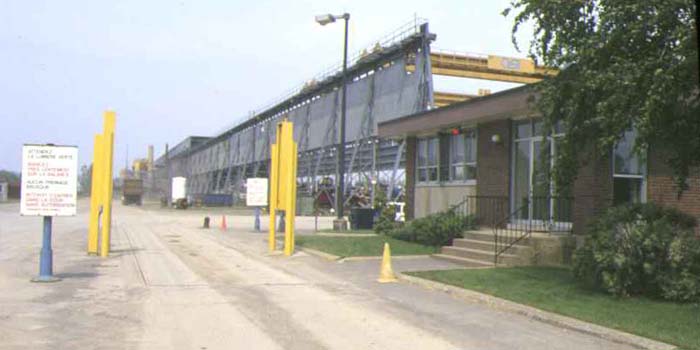 Associated Steel Industries Ltd. (ASI) , which is sited in Ste Catherine on an area of approximately 100,000 sci m, was one of the first steel scrap recovery companies set up in the Québec region.
Since 1975 it has been playing an important role in reducing the negative environmental impact due to the accumulation of ferrous materials in need of recycling (mostly generated by the fast turnover in Canada's car market).
The plant processes roughly 100,000 t of ferrous material a year. 80% of this comes from obsolete cars and the rest from metal objects of ali types. 30 to 40 workers are employed on the plant, according to seasonal requirements.
ASI has a network of roughly 200 suppliers who collect the scrap from various regions in Canada such as Abitibi, Gaspésie, Ontario, Newfoundland and, in the United States, Vermont and New York State, which border on Canada.